Reviews-Teasers-Taglines
Into the Black – Rowland White
This non-fiction book has a cover that is more wordy than most, but it works. Rowland is known for his forensic level of research and detail, so his target audience will not shy away from a wordy cover. As is common with many non-fiction books, White has included a subtitle "The Extraordinary Untold Sory of the First Flight of the Space Shuttle and the Men Who Flew Her". Subtitles are a great way for non-fiction writers to squeeze in more keywords for their book.
White's credibility is established at the top of the page by citing a previous bestseller. Credibility is reinforced by a review from the commander of the international space station.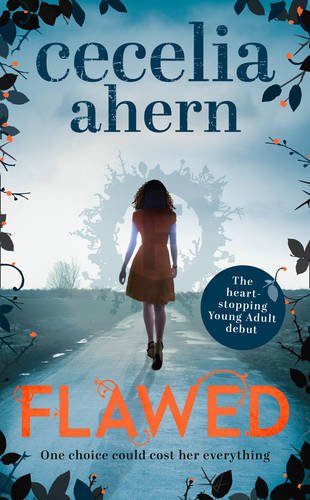 Flawed – Cecelia Ahern
One of the challenges with one-word titles is that they don't always tell you what the book is about, or who it is aimed at. Whilst the cover design can certainly help with that, this cover has also added an ingenious subtitle/review hybrid. They have then highlighted it in a circle, hinting at some kind of an award or stamp of approval. But look closer and you see there is no award, and this is no main-stream media review. That doesn't matter though. The circle tells us what we need to know – this is a young adult adventure. At the bottom of the page, we see a teaser "One choice could cost her everything". Just enough to intrigue, while not giving anything away.
Maestra – L. S. Hilton
Another one that is more of a subtitle: telling us what this book is about. While it gets your attention, "The Most Shocking Thriller You'll Read This Year" is a bold claim. People will judge your book by what's on the cover. This may well be a perfectly adequate thriller, but the bar has been set very high and the narrative has a lot to live up to.